ON-LINE SERVICES ONLY THROUGH AUGUST 5TH
WE WILL RESUME GATHERING AT CHURCH FOR WORSHIP
Please join us online for our worship service this Wednesday, August 5th. Beginning this Sunday, August 9th, we will resume gathering at church for our normal worship service schedule: Sundays 11:00 AM & 6:00 PM, and Wednesdays at 6:00 PM. We are so thankful to be able to gather together in God's house regularly again!
Important things to note:
We will not have in-person Sunday School classes at this time. Please check with your Sunday School class leader for availability of an on-line Sunday School meeting.
We will not be resuming Children's Ministry at this time. Childcare will be provided during our worship services for infants through pre-schoolers.
Masks are encouraged (but not required). Social distancing is still required.
Hand sanitizer is available at multiple locations throughout the church.
We will continue using the offering boxes in the vestibule and at the front of the sanctuary (instead of passing an offering plate).
You may connect with our live streaming service via one of the following venues: Tennessee Avenue Baptist Church – FaceBook Live; YouTube; tabaptist.org (Live Worship tab); TABC mobile app (Live Worship); Boxcast App (on Apple TV, ROKU, Amazon Fire TV). If you know someone who may not receive this notification, please help us spread the word.
Tennessee Ave. Baptist Church has a gift for you! You are receiving free access to RightNow Media–the world's largest library of on-demand life tools and Bible study videos. Discover fun shows for kids, training videos on leadership, studies on books of the Bible, and much more. It's simple – just click here to get started!
Please join with us as we commit
to seek the Lord in community prayer.
Bro. Paul's message (right) explains
the purpose of this prayer
commitment. Call the
Church
office at 423-989-4325,
or
Home of…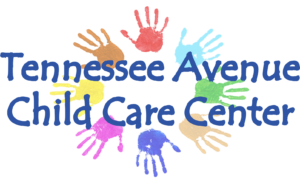 Tennessee Avenue Baptist Church | 104 Cypress St. Bristol, TN, 37620 | info
@tabaptist.org | 423-989-4325