JOIN US SUNDAY, MAY 24TH AS WE GATHER FOR WORSHIP AT CHURCH! 9 AM & 11 AM
OR LIVE STREAMING AT 11 AM
Sunday, May 24th, we will be back at the Joy Place for Worship! Some important details:
The 9 AM service will be for at-risk individuals or those with a compromised immune system.

The 11 AM service will be for families and those who are not considered at-risk.

There will be no nursery; however, we will provide each child with a "busy bag". Brother Andy and Brother Paul

both have children so they are well prepared for all ages to be present.

We have placed free standing offering boxes at the front and the back of the sanctuary to provide for a safe means to give while practicing proper social distancing.
Come ready to worship! We look forward to being together in the Lord's House again! We will not have Sunday School on Sunday mornings just yet; and our Sunday morning 11:00 AM service and Wednesday evening 6:00 PM service will still be streamed live as we have been. We encourage our Sunday School classes to meet during the week in small groups; please call the church office to schedule a time and location if you wish to meet at the church. Please view the full letter from Bro. Andy, and the video from Bro. Paul (links above), regarding how our gatherings will need to be conducted.
If you feel that, due to health reasons, you would prefer to continue worshiping with us via Live Stream, it is available on the following media venues:
Tennessee Avenue Baptist Church FaceBook page (FaceBook Live)

YouTube

tabaptist.org (select 'Live Worship' tab)

TABC mobile app (select Menu, then 'Live Worship')

Boxcast app (on Apple TV, ROKU, and Amazon Fire TV – search for Tennessee Avenue Baptist Church)
If you have questions or need help connecting, please contact the church office, Bro. Paul, or Bro. Andy. Although these unprecedented times are creating the need for many changes in how we do things, we know that we serve an unchanging God who is in control of ALL THINGS! We anxiously await the day when we can be together on our campus again!
Please join with us as we commit
to seek the Lord in community prayer.
Bro. Paul's message (right) explains
the purpose of this prayer
commitment. Call the
Church
office at 423-989-4325,
or
Home of…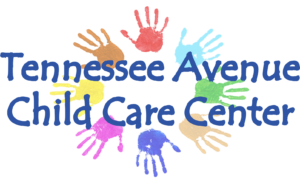 Tennessee Avenue Baptist Church | 104 Cypress St. Bristol, TN, 37620 | info
@tabaptist.org | 423-989-4325