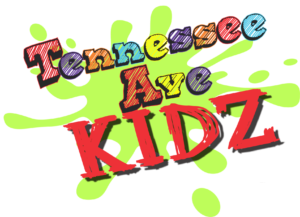 Tennessee Avenue Kidz Activities Schedule
AWANA SUNDAYS AT 6PM COME JOIN US!
Following is the schedule for our weekly Children's Ministry activities:
Sunday School

– Sunday mornings at 9:45 a.m.
Kidz Worship – Sunday mornings at 11:00 a.m. Children six weeks old-6th grades have their very own worship service!
AWANA – Sundays at 6:00 p.m., for ages 2 years old-6th grades. A meal is served to AWANA clubbers from 5:30-6:00 PM.
Kidz Korner – Wednesdays at 6:00 p.m., for K5-6th grades. Kids get to do lots of fun things while learning about Jesus!
We are also looking for volunteers and helpers for AWANA, Kidz Korner, and Children's Church. Please contact the Church Office if you are interested in serving.
The Children's Ministry of TABC seeks to help children realize their potential in Christ and challenges them to grow into a deeper relationship with Him by showing them who Jesus is in EVERYTHING we do. We desire that every child who comes through our doors knows at least two things when they leave: God loves them (and we do too!) and God has a special plan and purpose for their life.
Sunday School
is at 9:45 AM
on Sunday mornings.
We use the Strong Curriculum, designed for all ages, that will help build stronger churches through teaching all Scripture to produce spiritually mature believers who measure up to the stature of Christ.
Kidz Korner is a Wednesday evening class from 6:00-7:00 PM, for children in Kindergarten-6th grade, that incorporates lots of fun with answering the hard questions kids have, practicing our discipleship skills, and developing our spiritual gifts.
AWANA
is a great way for kids to learn God's Word through scripture memorization. Awana is on Sundays from 6:00-7:00 p.m. AWANA is for ages 2 – 6th grade. Each week kids are challenged and encouraged to hide God's Word in their hearts.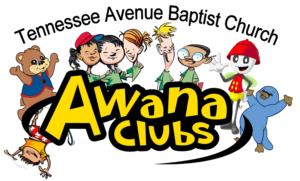 Seeds for Kids is a fun summer program for kids ages 4—6th grade, meeting on Sunday evenings when AWANA is not in session. Seeds teaches children songs that help to memorize scripture.
KPG is our Kid's Praising God Choir. During KPG children will be encouraged to serve the Lord through the different gifts and abilities that God has given each of them specifically. Whether they be a great singer, an inspiring actor, or a gifted communicator, there is a place for them in KPG. We practice on Sundays at 5:00 p.m.
TABC Children's Rec. League is a modified recreational basketball program for grades K5 – 6th grade. Practices and games are during the months of January-February. This is for boys and girls who are not playing any other organized league basketball. It's purpose is to teach the skills and drills of basketball, as well as team work, character, and self-esteem through healthy competition, all in a Christian environment.