TENNESSEE AVENUE
EARLY CHILDHOOD
EDUCATION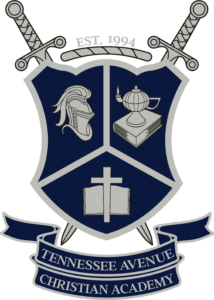 WELCOME
We are celebrating 30 years of providing a safe, loving, and Christ-centered learning environment for your children of all ages. We have been serving families of the Bristol community since 1988. Our Childcare Center was created by two Christian women who loved children and saw a need in the community. We started with one child and have been growing ever since. We are licensed by the state of Tennessee with qualified teachers and staff to care for your children and teach them in an atmosphere based on the love of Jesus Christ. We are located at 822 Tennessee Avenue, Bristol, Tennessee. Our phone number is 423.989.4343. Our hours of operation are Monday through Friday, 6:30 am to 5:30 pm. Call us and set up a time to come by for a visit. You can observe first hand what your child can experience.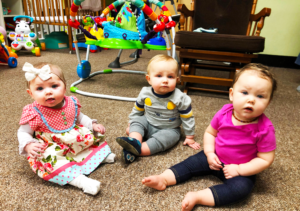 ABOUT US
We are a ministry of Tennessee Avenue Baptist Church. We desire this ministry to be a service to the community by providing a warm and caring home away from home for children. We strive to provide the best alternative care for your children at a price that is affordable. Our program takes into account the whole child's physical, emotional, academic, and spiritual dimensions. It would take several lengthy pages to explain every detail about our philosophy of childcare and values. If you would like to talk specifically about this, please feel free to contact us and we will be happy to talk with you. We desire to minister to every family in any way we can.
Serving ages 6 weeks – Pre-Kindergarten

After-school care for Kindergarten – 6th grade available

Summer programs available for school age children

Developmentally appropriate curriculum

Hot lunch and snacks served daily at no extra charge

Nurturing environment

Low Teacher/Child ratio
MISSION STATEMENT
To provide a loving, caring, quality child-care facility focusing on their emotional, intellectual, and spiritual development.

To provide guidance that will enable every child to portray the love of Jesus in every aspect of their lives
OUR VALUES
We are dedicated to an environment where
Children are welcomed into a place where Jesus' love is expressed and taught

Children are trained precept upon precept, day by day (Prov. 22:6)

Children enjoy learning, as they develop academic skills in preparation for kindergarten

Children are physically and emotionally safe and secure

Our staff responds with compassion to individual needs of children

Parents find help in training their children to become all God designed them to be
OUR CURRICULUM
All learning activities are "child friendly". As a teaching curriculum, we use one of the most popular and best Christian-based teaching programs in the country called "A Beka Book". They are the largest Christian textbook publisher in the world and have been providing quality education materials since 1974. This curriculum will teach students the basic educational fundamentals such as ABC's, including how to recognize them and what sounds they make, as well as colors, shapes, and numbers.
Our curriculum classes are on the same schedule as the school year – September through May. During the summer months we supplement the A Beka Book curriculum with other Bible-based classes. The children get to learn about God's Word as well as Jesus and His ministry and His purpose for us today.
CHILD SAFETY POLICY
No child shall be left alone or unattended

Signing in/out is required before a child can leave

A fire escape plan is posted and fire drills are rehearsed

All playgrounds are fenced and follow state guidelines

All staff members are trained in First Aid, Child CPR, and required to attend 24 hours of continuing education yearly

All toys are checked periodically for breakage that could result in a child's injury
TUITION (as of 8/16/2021)
Full day tuition includes lunch and two snacks a day for all children not still on baby food. Prices are based on your child's age on August 15th. The price will remain the same throughout the year unless your child is moved to another room. Current tuition rates are below; please contact the Daycare for other fees that may apply.
6 weeks – 12 months………………..$ 143.00 per week *

12 months – 24 months …………….$ 133.00 per week *

Two year – three year olds ………..$ 128.00 per week *

Three year – four year olds ……….$ 123.00 per week * ($5.00 additional charge per week until completely potty trained.)
** $10 snack fee due monthly. **